Recent Posts
Recent Comments
Archives
Categories
Meta
Forecasting the real-estate decline has been easy.  The Federal Reserve's cheap-money policy turbocharged a pre-existing bull market in real estate, causing severe imbalances between prices and incomes, prices and rents, and good old supply and demand.  It had to end badly, and it did.
But there has been remarkably little effect on prices at the high end.  Consider Coral Gables, Florida.  There is a wide range of properties in the Gables, from 1,500 square-foot bungalows near low-income Miami neighborhoods, to 10,000 square-foot mansions on the bay.
Prices have declined overall, but the lower end of the market is entirely responsible for the decline.  Check out these charts showing the average price per square foot of single-family homes in Coral Gables.  Each chart corresponds to a different price range.
$0 to $499,999: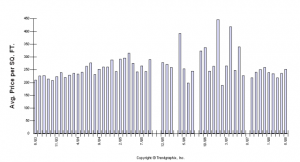 $500,000 to $999,999: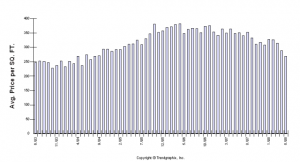 $1 Million to $1,999,999: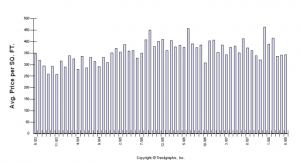 $2 Million to $4,999,999: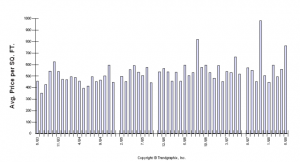 $5 Million or More: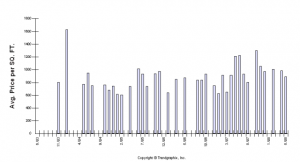 The declines are most noticeable in the $500k to $1M range.  Perhaps that should come as no surprise, as the median home price is about $650k.  Typical buyers in this range are probably stretching to buy a decent house on a moderate income, primarily with borrowed money.
The high end, by contrast, shows no discernable downtrend.  High-end buyers are less likely to depend on the availability and easiness of credit (see the post on cash deals), and may be less likely to fall victim to circumstances that force a sale.
It seems that wealth brings security.  Quelle surprise!

Both comments and pings are currently closed.
Thomas K. Landry Call Tom: 305-448-8728 tklandry@landryrealty.com
Categories
Archived Articles