Recent Posts
Recent Comments
Archives
Categories
Meta
The home at 8400 SW 52 Avenue (a.k.a. School House Road) in the High Pines and Ponce/Davis vicinity Miami (adjacent Coral Gables) sold in November 2009 for $2.3 million.  That's barely more than the $2.25 million that the seller paid for the property in 1999 — and less after transaction costs (e.g., brokerage commission) are taken into account.
Not that the seller, Charles Stiefel, was in financial straits.  Glaxo SmithKline bought Stiefel Laboratories for $2.9 billion in July 2009.  Sellers at the high end may have more staying power — but they also have more going power!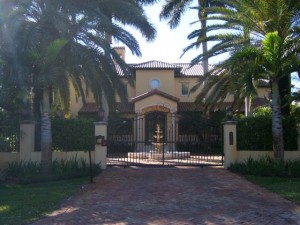 Both comments and pings are currently closed.
Thomas K. Landry Call Tom: 305-448-8728 tklandry@landryrealty.com
Categories
Archived Articles