Recent Posts
Recent Comments
Archives
Categories
Meta
The good news for Miami and Coral Gables real estate optimists is that the pace of foreclosure filings is probably in the process of receding.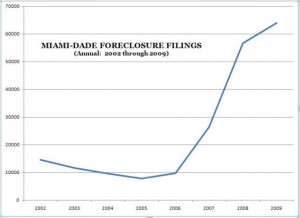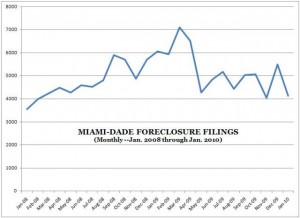 Filings, however, are just the first step in resolving nonperforming loans.  The mortgage holder still needs to either modify the delinquent borrower's loan to the point that the borrower can handle the payments, or repossess and sell the property.
It ain't over 'til it's over.

Both comments and pings are currently closed.
Thomas K. Landry Call Tom: 305-448-8728 tklandry@landryrealty.com
Categories
Archived Articles