Recent Posts
Recent Comments
Archives
Categories
Meta
Condo prices may not be recovering yet in downtown Miami, but enough units have been sold and rented that the area is gaining residents and becoming more lively.  That's the conclusion of a study reported by the Miami Herald today.  (No mention of Coral Gables, but the trend there is probably comparable.)  A few highlights:
74% of units are occupied, up from 62% last May, which means . . .
26% of units are vacant, down from 38% last May
52% of occupied units are rented
68% of units have been sold, up from 62% last May
22,079 units were built since 2003
7,010 remain unsold, down from 8,000 last May
51% of unsold units are in the Brickell area, 23% in the Central Business District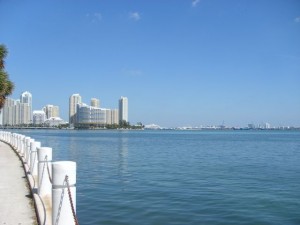 A choice quote comes from a nightclub operator who says things are going well.  And why, praytell, are things going well?
"Renters are the ones with the disposable income."
Owning a home shouldn't mean otherwise ruining your life, but that's exactly what happens when the financial/real-estate complex convinces you to commit an unreasonable portion of future earnings to housing.

Both comments and pings are currently closed.
Thomas K. Landry Call Tom: 305-448-8728 tklandry@landryrealty.com
Categories
Archived Articles