Recent Posts
Recent Comments
Archives
Categories
Meta
It doesn't take the luck of the Irish (a term not without irony) to find good times on St. Patrick's Day, at least if you live in Miami or Coral Gables.  When there literally are lines at restaurants and bars at 10 p.m. on a Wednesday, you know you're in a town where people like to enjoy life.  Slainte, Miami!
Party central may have been the JohnMartin's block party in Coral Gables.  The great green gathering covered more like three blocks, taking in the food, drink and live music, including U2 tribute band UV.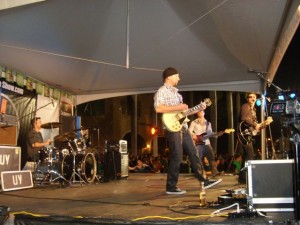 Both comments and pings are currently closed.
Thomas K. Landry Call Tom: 305-448-8728 tklandry@landryrealty.com
Categories
Archived Articles