Recent Posts
Recent Comments
Archives
Categories
Meta
Walk through the entryway at the 55 Merrick condo in downtown Coral Gables, and you'll see this big fountain in the driveway that runs through the center of the building: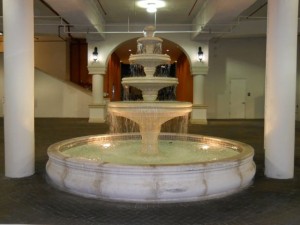 55 Merrick is right across the street from the Fritz & Franz Bierhaus, which is putting on its annual Bluesfest this weekend.  It's not strictly blues, but it is strictly good music in a fun place.

Both comments and pings are currently closed.
Thomas K. Landry Call Tom: 305-448-8728 tklandry@landryrealty.com
Categories
Archived Articles