Recent Posts
Recent Comments
Archives
Categories
Meta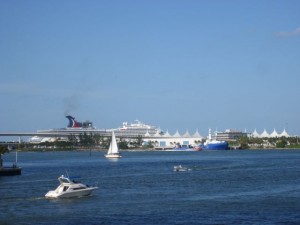 According to the Florida Association of Realtors, 649 existing single-family homes sold in the Miami metro area last month.  Sales were:
Up 46% from the 445 homes sold in Miami the month before (Feb. 2010), which is partly attributable to the normal pick-up in spring activity, probably boosted by the upcoming expiration of the $8,000 homebuyer tax credit, and perhaps reflective of an improving sense among buyers that the risk of buying real estate in Miami, Coral Gables and the surrounding area has diminished.
Up 17% from the 556 sold in March 2009, and much higher than the 445 sold in February 2010.
The median price was $197,500, which is:
Up from the prior month's level of $191,100 (Feb. 2010)
Down from the year-before level of $205,600 (March '09)

Both comments and pings are currently closed.
Thomas K. Landry Call Tom: 305-448-8728 tklandry@landryrealty.com
Categories
Archived Articles