Recent Posts
Recent Comments
Archives
Categories
Meta
There have been plenty of scammers who claimed $8,000 homebuyer tax credits they did not deserve.  But when the government extended the credit beyond the original November 30, 2009 expiration, the new deadline was structured in a way that will test even the most button-down taxpayer's scruples.
The tax credit is available for anyone who signed a contract by April 30 and closes by June 30.
Query:  Would parties signing a contract in these first couple of weeks of May be tempted to date the contract April 30, by any chance?
Maybe somewhere, but I'm sure things like that never happen in Miami.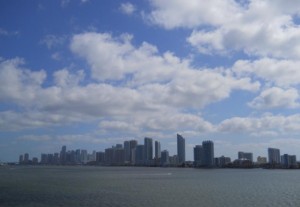 Both comments and pings are currently closed.
Thomas K. Landry Call Tom: 305-448-8728 tklandry@landryrealty.com
Categories
Archived Articles