Recent Posts
Recent Comments
Archives
Categories
Meta
The Florida Association of Realtors reports that existing home sales rose significantly in Florida, up 27% compared to April 2009.  But of course, sales and prices are two very different things.  The median price statewide was up 1% from April 2009.
The Miami metro area registered 594 sales at a median price of $192,000 in April — a little soft compared to the 649 sales at a median price of $197,500 in March.  Compared to April 2009, when there were 555 sales at a median price of $177,000, the numbers look better.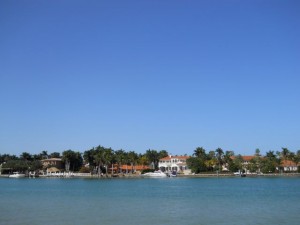 The nationwide picture posted a strong 7.6% gain in sales on a seasonally adjusted basis, and a respectable 4.0% rise in the median price.
According to the National Association of Realtors, six metro areas posted double-digit gains in median price compared to April 2009.  One of those supposedly was Miami/Ft. Lauderdale, where NAR says the median price rose 14.8% to $225,000.  (NAR must define Miami/Ft. Lauderdale differently than just adding FAR's Miami and Ft. Lauderdale data, because FAR reported median prices of $192,000 for Miami and $207,000 for Ft. Lauderdale.)
Like the batting statistics of baseball players who took steroids, the current data deserve an asterisk signifying the possibility that they may be distorted by the $8,000 homebuyer tax credit.  Although the credit ended on April 30, that was the deadline for signing contracts.  The deadline for closings is June 30.  So expect two more months of possibly puffed-up existing home sales numbers before the effects of that particular elixir wear off.
What then?  Sales and property values could take a hit, but median prices might fare well as the mix of homes shifts upward from the cheaper homes where the credit had the most kick.

Both comments and pings are currently closed.
Thomas K. Landry Call Tom: 305-448-8728 tklandry@landryrealty.com
Categories
Archived Articles