Recent Posts
Recent Comments
Archives
Categories
Meta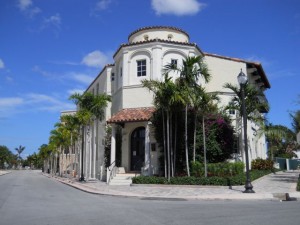 According to the promotional materials, Old Spanish Village was supposed to be a refined, old-world oasis in the heart of downtown Coral Gables:
Live the Glamorous Lifestyle Found Only in This Village

Spanning seven beatifully-planned acres, Old Spanish Village brings the spirit of ancient towns in Andalusia into the vibrant heart of Coral Gables.  Its cobblestone lanes and plazas, vine-clad pergolas, and splashing fountains create an authentic sense of place.  Within this urban village, residents will greet their neighbors across flower-rimmed pocket parks, then stroll beneath shady porticos to the sidewalk cafe or neighborhood bakery whose delicious aromas scent the air.

– Sales Brochure
Maybe someday.  But for now, the Old Spanish Village development next to Fred B. Hartnett Ponce Circle Park, a few blocks south of Miracle Mile, is bogged down in foreclosure lawsuits.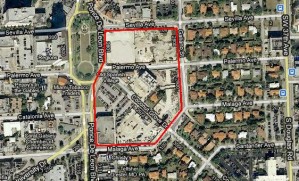 The South Florida Business Journal reported in December that TotalBank brought a $2.4 million claim against two of the developers personally, after they allegedly began missing monthly payments last August.
Now, the Journal reports that although the TotalBank suit was settled for partial repayment, a much bigger problem has emerged.  FirstBank Puerto Rico has filed a foreclosure suit on the development's main $42 million mortgage.  The bank wants the property.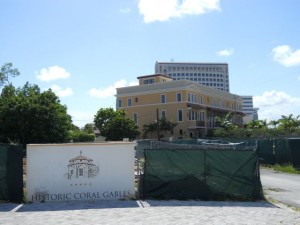 It always seemed a little hard to believe that a luxury real estate development would succeed on the fringe of downtown Coral Gables, with rather underwhelming neighborhoods to the south and east.  And breaking ground in 2007 was a bit bold, to put it charitably.
At least the promo parties they threw in Ponce Circle Park were fun.

Both comments and pings are currently closed.
Thomas K. Landry Call Tom: 305-448-8728 tklandry@landryrealty.com
Categories
Archived Articles