Recent Posts
Recent Comments
Archives
Categories
Meta
According to the Case-Shiller Home Price Index for the three months ending March 2010, home prices in Miami were essentially flat compared to the prior month's reading.
On a seasonally adjusted basis, the index rose from 147.23 to 147.27, a statistically meaningless change.  Without seasonal adjustments, the index fell from 147.52 to 146.15.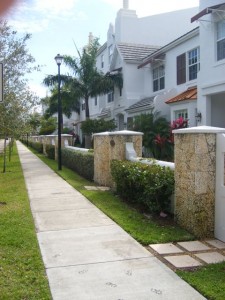 Another reference point, the New York market, fared about the same.  The seasonally adjusted index fell slightly from 170.98 to 170.73, and the non-adjusted index fell a bit more, from 170.57 to 169.42.
The big picture is consistent with the dire views expressed here in 2008:
"[P]rices in Miami will fall 30% to 50% over a period of three to four years, and not return to their old highs until more than a decade has passed"

"[P]rices in New York will be roughly flat at best for about five to seven years beginning in 2005, with greater risk to the downside than to the upside."
House Price Index Update — New York and Miami, The Real Estate Fountain, Sept. 4, 2008.
And in early 2009:
"[S]ignificant downturns in real estate prices have taken three to four years from the time prices start falling to the point that they reverse up from their ultimate trough."
House Price Index Update — Miami and New York, The Real Estate Fountain, Feb. 10, 2009.
Another characteristic of real estate busts is that prices typically bounce from an initial low before sinking to the final low.  This cycle is shaping up true to form.

Both comments and pings are currently closed.
Thomas K. Landry Call Tom: 305-448-8728 tklandry@landryrealty.com
Categories
Archived Articles