Recent Posts
Recent Comments
Archives
Categories
Meta
Yes, flopping, not flipping.  If you follow real estate in Miami and Coral Gables closely, you'll see the occasional short sale that's too good to be true.  The price is not just cheaper than the mortgage balance, it's much cheaper than its current market value based on comparable property sales.
A Bloomberg news report suggests you could be looking at a home flopper, the latest mutation in the endless evolution of mortgage fraudsters.  Instead of convincing banks to lend too much for a property, today's fraudster convinces banks to release properties for too little, often using a "broker price opinion" rather than a full appraisal.  Then the buyer turns around and sells for more than the below-market price the bank accepted.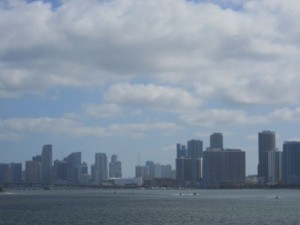 I can think of a few transactions that might have been flops.  When a short sale is listed way below market value, the listing agent doesn't return calls for showings, and the property goes under contract in a couple of days, you have to wonder.
It turns out that flopping gets a boost from the federal government's TARP bailout program, which promotes short sales by giving thousands of dollars to buyers, sellers and mortgage servicers who close short sales.  The TARP program requires only broker price opinions, not full appraisals.  Of course, appraisals are no panacea, but TARP inspector general Neil Barofsky says BPOs make it particularly easy to pick taxpayers' pockets:
"It appears that the program may lack necessary antifraud protections."
A government handout program that lacks necessary antifraud programs.  What a surprise.

Both comments and pings are currently closed.
Thomas K. Landry Call Tom: 305-448-8728 tklandry@landryrealty.com
Categories
Archived Articles