Recent Posts
Recent Comments
Archives
Categories
Meta
The Housing Market Index maintained by the National Association of Home Builders and Wells Fargo posted a sharp decline in June.  The index fell 5 points from 22 in May to 17 in June, one of the bigger drops on record, and the biggest since a decline from 14 to 9 in October-November 2008.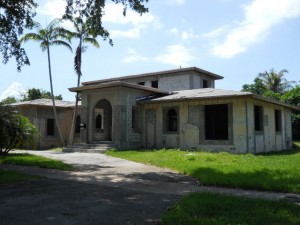 But don't read too much into the decline — yet.  The index had surged through May, as the artificial boost from the expiring homebuyer tax credit worked its way through the system.  So the current level merely reflects a retreat to the poor sentiment that prevailed before the government-induced surge.  The index remains up sharply from the single-digit, Armageddon levels of November 2008 to March 2009.
Keep an eye on the next few months.  A level of 17 reflects despair.  If the index breaks below 15, that would reflect a renewed sense of crisis.

Both comments and pings are currently closed.
Thomas K. Landry Call Tom: 305-448-8728 tklandry@landryrealty.com
Categories
Archived Articles