Recent Posts
Recent Comments
Archives
Categories
Meta
Contrary to expectations for an increase in home sales from the homebuyer tax credit, the number of closings in May fell a modest 2.2% from April.  That's a disappointment for those expecting a big finish to the tax-credit incentive.
Sales in Miami, however, rose  strongly, from 592 in April to 727 in May — an increase of 23%.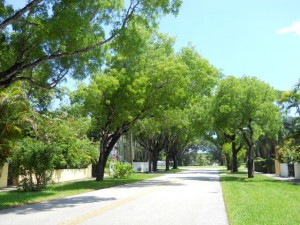 Sales are not the same thing as prices.  Nationally, prices fared significantly better than sales, rising about 4.2% compared to April.  Notably, prices have risen for three consecutive months since February, even as the homebuyer tax credit continued to stimulate low-end demand.  During the months leading up to the initially scheduled expiration of the tax credit in November 2009, prices fell month after month.  It is possible that the second-round extension of the tax credit, which expanded the eligibility limits, might have stimulated transactions at higher price points.  But housing bears who predict another leg down for prices need to keep an open mind.
In Miami, the median price rose from $192,000 in April to $196,700 in May, an increase of 2.4%.  This is within the Miami market's range over recent months.
Data are from the National Association of Realtors and Florida Association of Realtors, and reflect sales from Realtor MLS data.  Transactions are not limited to repeat sales of the same houses, and the price data are therefore subject to distortion from shifts in the mix of homes sold (more expensive versus less expensive).

Both comments and pings are currently closed.
Thomas K. Landry Call Tom: 305-448-8728 tklandry@landryrealty.com
Categories
Archived Articles