Recent Posts
Recent Comments
Archives
Categories
Meta
Everybody loves the Alhambra Water Tower in Coral Gables.  It's one of the city's most iconic landmarks.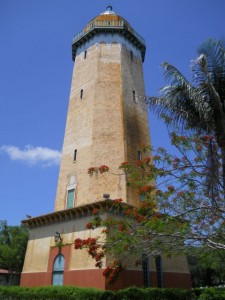 In 2006-07, Coral Gables and the State of Florida together spent about $700,000 repairing the facade after the active 2005 hurricane season.  But apparently it needs more repair work just because of its age.  The Save the Alhambra Water Tower Project is seeking donations to complement a $200,000 commitment from the city.
From a real estate perspective, property values in north Coral Gables depend on maintenance of the many beautiful public landmarks that dot the landscape.  The north side of Coral Gables is where most of the city's historic features are found.
A ceremony to kick off the fundraising drive will be held at the Water Tower on December 9, 2010.

Both comments and pings are currently closed.
Thomas K. Landry Call Tom: 305-448-8728 tklandry@landryrealty.com
Categories
Archived Articles