Recent Posts
Recent Comments
Archives
Categories
Meta
The table below reports closed sales of single-family homes in zip code 33143, encompassing parts of Miami and Coral Gables, Florida.  Recent closed sales are the principal guide to current property values in a local real estate market.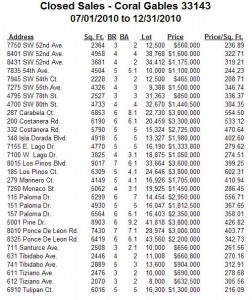 Because The Real Estate Fountain focuses on mid-range to luxury properties, the table excludes sales of smaller homes on smaller lots.
Data are from public records, and thus are not limited to MLS transactions.
Data are believed accurate but not warranted.

Both comments and pings are currently closed.
Thomas K. Landry Call Tom: 305-448-8728 tklandry@landryrealty.com
Categories
Archived Articles