Recent Posts
Recent Comments
Archives
Categories
Meta
With oil above $100 per barrel again, it's worth comparing the key factors in the cost of living in New York versus Miami.  It ain't cheap to fill up the tank of a house.  How 'bout burning through a couple thousand bucks every month or so in the winter?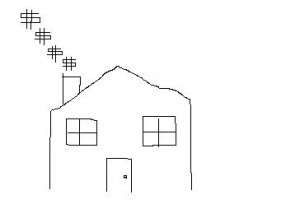 Now that's money up in smoke.  As noted here in 2008 when oil was at $135 per barrel, you could easily spend five or six thousand a year on heating oil and another thousand or two on electricity in a medium-size home up north.
But what New Yorkers lose up the chimney, homeowners in Miami are forced to spend on the ever-soaring cost of property insurance.  The home that costs five thousand dollars to heat in New York could easily cost eight thousand dollars to insure in Miami or Coral Gables.
If energy and insurance roughly cancel each other out, what other cost-of-living factors weigh in the balance?
The pay scale is generally much higher in New York than in Miami.  But there's no state income tax in Florida, which is especially nice if your income tends to be from investments rather than from a salary.
Public education is phenomenal in many New York suburbs, with lots of high schools boasting average SAT scores at the 90th percentile or higher.  But to pay for those fabulous education systems, property taxes are stratospheric.
In South Florida, there are some excellent educational opportunities if you do your homework, and your property-tax assessments can be capped at a three percent annual rate of increase.
Of course, if you want to use private schools, you're going to pay a hefty price per child no matter where you are, snowshoes or sunshine.

Both comments and pings are currently closed.
Thomas K. Landry Call Tom: 305-448-8728 tklandry@landryrealty.com
Categories
Archived Articles