Recent Posts
Recent Comments
Archives
Categories
Meta
In the 1970s, inflation, wages, interest rates and home prices chased each other upward like runaway balloons.  People paid more for houses despite rising interest rates because people feared that waiting would only mean paying more and borrowing at a higher rate to do it.  That's the inflation dynamic — prices rise as consumers buy now fearing higher prices later.
This ain't the 1970s . . . at least if you ask the Federal Reserve.
Bernanke & Co. this week announced they do not expect to raise interest rates until the end of 2014.  This is great if you think low interest rates are an end in themselves.  On the other hand, when you see news like this, always ask why.  Apparently, the Federal Reserve thinks the economy is going to remain weak for a very long time.
The Fed might as well have told home buyers: "No need to rush."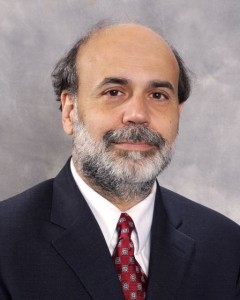 So if you're looking for real estate in Miami, Coral Gables, Coconut Grove, Miami Beach or Pinecrest, Ben Bernanke thinks you have plenty of time to shop.  Just remember, he and the Fed have been enormously wrong before.

Both comments and pings are currently closed.
Thomas K. Landry Call Tom: 305-448-8728 tklandry@landryrealty.com
Categories
Archived Articles