Recent Posts
Recent Comments
Archives
Categories
Meta
Archive for January, 2014
Where in Miami will you find the most expensive real estate in terms of price per square foot for single-family homes?  Turns out it's in the relatively small homes that line the waterfront in Key Biscayne.  Four of the five top home prices per square foot in 2013 were there.  Of those, three were on a single street — Harbor Drive — while a fourth was on North Mashta Drive.  List below . . .
398 Harbor Drive, Key Biscayne (3BR, 3-1/2BA, 2,155 sf, sold $8.5M):  $4,455/sf
4211 Indian Creek Drive (5BR, 4-1/2BA, 2,322 sf, sold $8.5M):  $3,661/sf
830 Harbor Drive (4BR, 3BA, 2,922 sf, sold $6.25M):  $2,567/sf
571 North Mashta Drive (3BR, 3BA, 3,239 sf, sold $6.7M):  $2,316/sf
881 Harbor Drive (3BR, 3BA, 2,903 sf, sold $5.6M):  $1,998/sf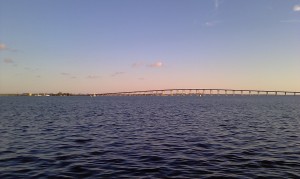 Based on MLS data.
Thomas K. Landry Call Tom: 305-448-8728 tklandry@landryrealty.com
Categories
Archived Articles